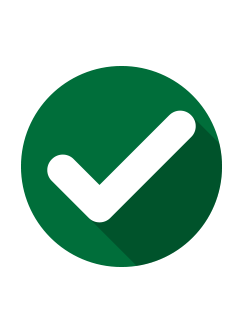 Active Management
Real estate is not a passive investment. Learn More >
We believe that real estate is not a passive investment; that it must be actively managed. As a key element of real estate investment management, Asset Management involves the financial and strategic aspects of a real estate investment. When engaged in an Asset Management role, SAR is an active participant in your real estate investments. Working with you, we assess the details, key dates, and performance of each individual asset and develop and execute upon a comprehensive asset management plan for each property.
SAR Asset Management provides many complimentary services that improve asset values and assist clients in better managing and understanding their real estate investments.


---
A proper investment strategy and asset management plan is the key to successful investment in real estate. SAR develops specific asset level strategies for each property in our portfolio, including target dates for disposition, lease extension, or replacement financing options.
In a constantly changing market, this requires the flexibility to adapt the strategy and asset management plan to take advantage of market conditions and opportunities for the preservation of capital.
---
When implemented effectively, leveraging an investment in commercial real estate can provide sufficient advantages. Through strategic alliances with mortgage brokers and lenders alike, SAR is constantly monitoring the commercial securities market for financing or refinancing opportunities.
We are highly familiar with all real estate financing models and actively work to meet asset level financing objectives based on our clients individual risk parameters and investment objectives. When engaged in an Asset Management role, we also handle all routine and ongoing compliance with existing lenders, including reports, site visits, insurance, and deferred maintenance requests.
---
The ability to access and understand active market data is critical in the planning, monitoring, and execution of any asset level investment strategy.
SAR uses industry leading research tools and a proprietary analytical platform to conduct active and accurate analysis of a variety of factors influencing real estate investment property. This provides us the ability to stay up to date on the market and make informed decisions through each assets investment cycle.
---
At certain times during an assets' investment cycle it's necessary to review and prepare an option of value and cash flow analysis for use with loan acquisitions, planned asset sales, partnership changes, and overall strategy evaluations. We do so by analyzing market data and key drivers to establish an estimated fair market value and estimated equity of an investment property.
---
One of the most important, yet often overlooked, responsibilities of investment property ownership is the placement of proper insurance coverage as it is a critical factor in ensuring against capital loss.
Whether the coverage is the responsibility of the landlord or tenant, SAR constantly monitors the existing coverages and ensure a property owners interests are protected.
---
Effective Asset Management requires having the right team in place to handle roles and responsibilities beyond the scope of the asset manager. This includes brokers, property managers, leasing consultants, attorneys, and other professionals.
We've developed excellent long term business relationships with various local, regional, and national organizations that enable us to drive value for our clients while preserving the oversight our clients have come to expect from SAR. Although SAR can, and sometimes does, engage ourselves to handle a variety of these outside services, we do so only if the approach serves the best interest of our clients.