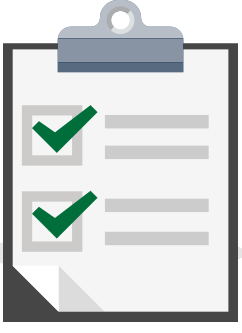 Online Survey
Complete our online investment survey to get started. Click here
SAR's local, regional, and national market knowledge, in combination with accurate property analysis and financial modeling, results in proven approach to real estate investment. Our approach to real estate investment starts with an understanding of our clients' needs. After assessing and evaluating these needs, risk profile, and overall investment objectives, we develop an effective investment strategy, acquire appropriate assets, and execute an asset management plan to maximize performance.


Our approach to real estate investment is focused on four core processes, here's how it works:
---

Successful investing isn't based on formulas; it's based on expert knowledge and experience as well as sound, comprehensive strategies. Our most important goal is helping our clients achieve their investment objectives. To achieve the objectives, we listen, ask questions, and formulate strategies that are outcome-based. Just as properties and markets are unique and different, so are each of our clients. It's the differences that are essential to gaining competitive advantage in a competitive market.
SAR brings an independent perspective to develop a strategy targeted to reach the specified objectives. We combine a clear understanding of investor objectives with a national understanding of real estate market drivers and dynamics. Strategies will specify the target asset type, size and characteristics, target markets, ownership structures, and risk parameters needed to deliver the desired financial results.
SAR approaches real estate investment using three primary strategies; Core/Core+, Value Added, and Opportunistic.
---
Each year we review hundreds of investment opportunities and analyze them against our general and client-specific investment criteria. From these, we selectively evaluate those few that meet each of our client's unique investment strategies. The assets that satisfy our investment criteria rigorous underwriting standards, become candidates for acquisition. We then source, qualify and acquire the proper mix of those assets to fit the investment objectives for each investor.
We engage in comprehensive due diligence that allows our experienced asset management professionals and specialized third-party experts to ensure a complete understanding of the legal, financial, and physical features of a proposed investment. We control and execute all the activities necessary to complete an efficient and accurate closing of the investment. Our investment team works closely with our asset management teams to confirm all investment expectations and ensure a smooth transition into ownership. Our reputation for thorough underwriting, straightforward negotiation and certainty of closing allows us to acquire assets at the best possible price.
---
Holding acquisitions allows us the build asset's value through active asset management. This includes a combination of both portfolio-level planning and asset-level planning with on-site management teams. SAR applies an iterative approach to asset management. The key participants in this process are the client, the investment and asset management teams, and the property management and leasing teams.
As asset manager, SAR is responsible for managing this process and coordinating with each participant. We remain actively engaged in all aspects of property management and leasing. We engage directly on a principal-to-principal basis in key lease negotiations, and oversee the planning and execution of major construction, repair, and replacement programs. Through this process of asset management over time, SAR builds and/or maintains asset value.
---
SAR enters into each investment anticipating a range of detailed exit strategies, given the prevailing market conditions throughout the hold period. During the hold period, SAR completes several hold/sell analyses to compare the asset's progress toward our initial exit expectations. Our goal is to ensure proper execution of the asset's investment plan, to adjust the plan as needed in anticipation of market or asset changes, and to capitalize on exit opportunities that may arise.
When SAR determines maximum value can be achieved through the sale of an asset, and subject to our client's approval, the investment team initiates a disposition. Throughout the disposition process, SAR follows the same rigorous approach to negotiation, due diligence and closing as was conducted during the initial acquisition. As always, SAR's goal is to ensure the best result for our client.